from 01 Dec 2023 to 01 Dec 2023
Movember 2023 : Cancer screening for better fight !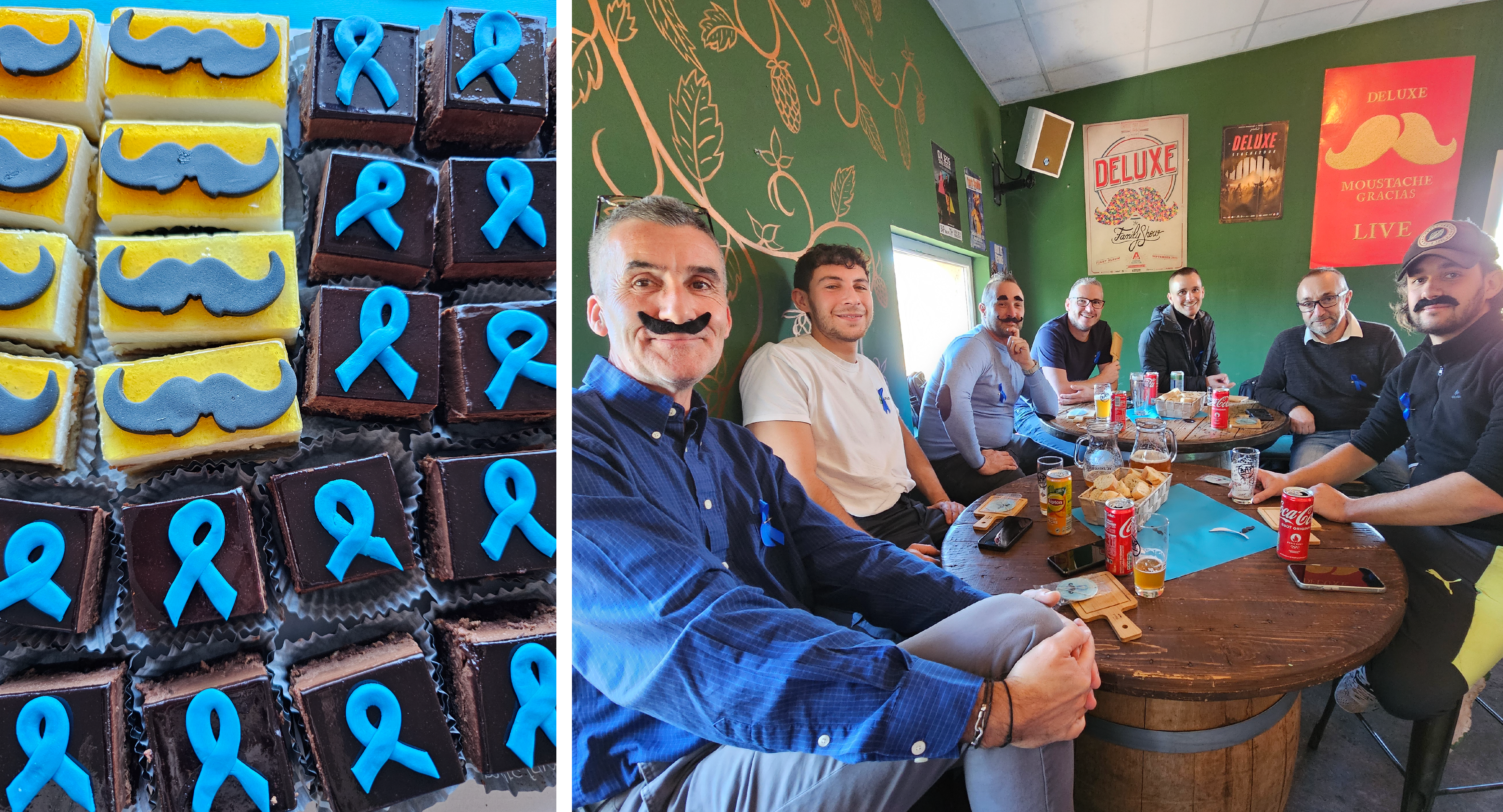 Raise awareness to protect !
Because testicular and prostate cancers are among the most common in men, it is important to inform our employees.
For this third edition of Movember, they have also adopted the mustache !
Beyond the decorations and cake surprises in the colors of the event, this moment allows us to highlight the screening. It can save lives.
If cancer is detected early, chances of cure are high and treatments are less burdensome.