Key UHV components for high-energy X-ray tubes

PMB provides a variety of components for X-ray tubes, fully manufactured in-house: we are able to custom-design and manufacture cathode and anode insulators, beryllium window centerframes, cathode arms with filaments, rotors, and so on, for several applications. 
Cathode and Anode Insulator
Insulation up to 300 kV
UHV design
Precision cleaning for use in UHV and High voltage fields.
Frequently brazed onto a stainless steel or kovar ring to allow welding on the centerframe.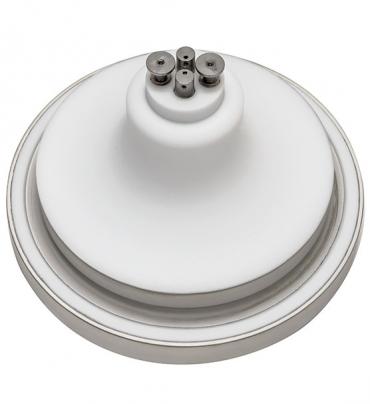 Beryllium Window Center Frame
Holds the key components of the tube
Allows the X-rays to exit through an "X-ray transparent" window such as Beryllium or Titanium
UHV design
Precision cleaning for use in UHV and High voltage fields
Most of center frames have a specific coating or surface treatment to increase surface emissivity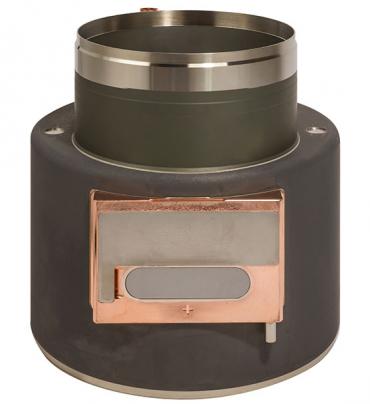 Cathode Arm / Filament Support
Holds the tungsten filament that generates the electrons which are accelerated by an electromagnetic field to hit the conversion target 
Requires high precision cleaning to avoid particles and arcing
Tight mechanical dimensions for filament positioning