Components designed for instrumentation, electron microscopes and lithium batteries

PMB provides components used for instrumentation: capable of sustaining severe environments due to a precise ceramic-metal brazing, these components and insulators are used for measuring, in scanning & transmission electron microscopes and in lithium batteries. 
Instrumentation
In severe environments, a problem often encountered with in-situ measuring instruments is how to insulate the electronic section of the equipment to be measured.
It is in this configuration that PMB supplies isolators made of ceramic/metal seals. The technical quality of our ceramics and our knowledge of ceramic/metal brazing ensure very good thermo-mechanical resistance and electrical properties. This technology very often extends the capacities of measuring equipment.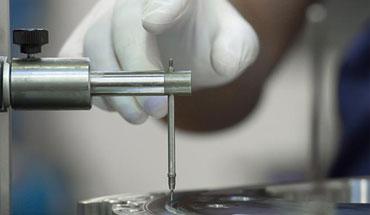 Scanning & Transmission Electron Microscope (SEM & TEM)
The Scanning Electron Microscope uses a focused beam of high-energy electrons to scan and produce images of a sample. This technique requires very high voltages, from 10 to 200 kV under high vacuum, up to 1.10-10 mbar. PMB has an expertise in manufacturing ceramic components which can satisfy severe requirements in terms of isolation, surface finishing and integrity under vacuum.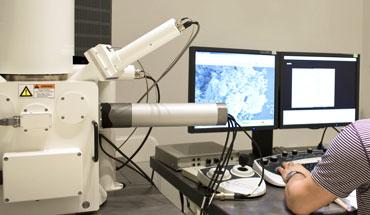 Lithium Battery
The lithium batteries of geostationary satellites are charged via the satellite solar panels, and they ensure the continuity of satellite operation during eclipses. These systems need electrical insulators capable of withstanding extreme variations in temperature. PMB manufactures and supplies this type of insulator.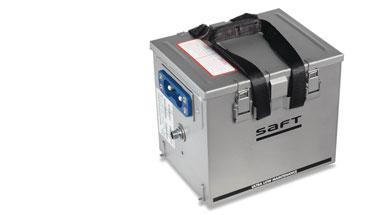 Industrial Tomography
PMB provides brazed ceramic to metal components for X-ray sources of a few hundred Kilo-Volts to the industrial manufacturers of tomographic systems. The quality of our supply helps our customers to get bright, clear and stable images.