PMB is certified to the ISO 9001 and ISO 13485 quality standard and our quality and continuous improvement direction ensure that all quality requirements are met. 
Quality, Continuous Improvement & Lean Management
The quality direction defines and coordinates the activities required to guarantee project quality, ensuring application of management and quality assurance requirements, conducting audits, coordinating implementation of quality actions and providing assistance in risk management tasks, and handling communication with customers.
This unit also creates and coordinates continuous improvement and lean management projects, to reduce waste and time-consuming activities which don't add value to a project, product or process.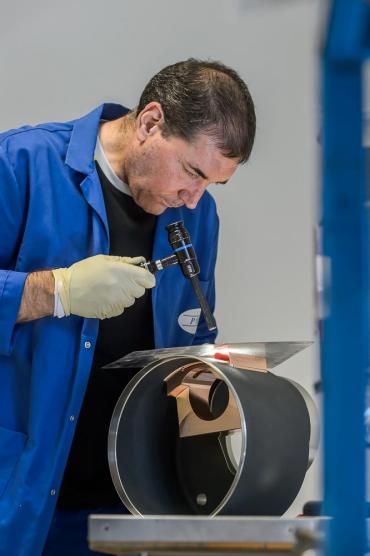 Certifications
PMB is certified to the 2015 ISO 9001 quality standard.
The company aims for total customer satisfaction, with an emphasis on:
Process evaluation and development;
Traceability of materials and methods;
Operator skills;
The proven quality of manufactured products;
Cleanliness of locations and manufactured products;
Continuous improvement in all areas.
PMB is also involved in sustainable development approaches in its daily actions:
Risk prevention;
Resource management;
Evaluation and recycling of primary materials and consumables;
Provisional management of jobs and competences (PMJC);
Long-term partnerships with suppliers and customers;
Environmental impact prevention;
Business continuity plan.