PMB designs and manufactures high-energy linacs for NDT applications

High-energy S-band electron accelerators
Can produce high-energy X-rays or electron beams
Energy range from 3 to 7 MeV
Reduced focal spot down to 0.6 mm or 0.7 mm (greater CT scan image resolution)
Qualified maintenance, both preventive & curative
2D imaging and 3D tomographic solution
Inspection System
PMB has been designing and manufacturing high-energy LINACs since 2011 and can also provide a complete NDT X-ray CT system, to inspect high-density items or large objects (missiles, solid-fuel engines, cast parts, etc). 
The platform is a turnkey high energy X-ray imaging system. This ingenious device adapts to your imaging needs to ensure the non-destructive testing of you products.
This is the combination of a linear accelerator dedicated to NDT with a 2D or 3D tomographic imaging solution that controls the acquisition of images. We also include manipulators to control the movements of the linear accelerator, object and flat panel for precise image acquisition for 3D tomographic reconstruction.
The combination of the two technologies allows for a complete, fully automated and synchronized system that adapts to your detection and acquisition time needs.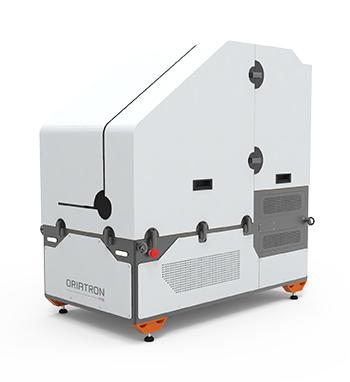 Applications
Non-destructive testing and full inspection of items with X-rays are used in many fields, such as:
Aerospace (space shuttle components, aircraft structures, solid rocket fuel tanks...)
Defense (missiles, turbine blades, casting inspection...)
Research
Industry (casting inspection, high-value metal detection...)