PMB is divided into several close-knit units, working together to provide the best customer satisfaction.
Design and R&D
The R&D unit masters all technologies and techniques related to the design and manufacture of accelerators and RF components. The design is defined by the product manager, as well as all the specifications, calculations and simulation. 
Each one of our PhDs and engineers is specialized in a particular field and PMB offers the following areas of expertise:
Microwaves (HFSS software)
Wave/particle interactions (e-gun & Parmela software)
Particle/matter interactions (MCNP software)
Thermomechanical and thermofluid simulations (Ephysics & ANSYS NLT software)
Ultra-high vacuum, design and processes rules
Materials expertise
Assembly techniques (brazing, TIG, laser, as well as electron beam welding)
High voltage and electrostatics 
Electronic design and automation 
When the design phase is over, the R&D unit transfers the design and high-level specifications to the industrialization and engineering department.
Industrialization and Engineering
This team is in charge of all operating and manufacturing procedures, control programs, machining operations (including inspection). They also handle manufacturing operator trainings, First Article Inspection (FAI), transfer and support to the production unit, as well as communication with customers.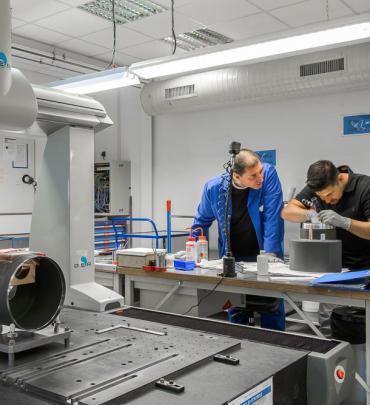 Component Manufacturing
This team of highly qualified technicians has all the necessary skills to manufacture, assemble and test all components. 
We have the equipment necessary to implement vertical integration in manufacturing:
Brazing: more than 25 brazing furnaces, in different atmospheres (vacuum or hydrogen), vertical or horizontal
Welding: TIG welding stations and one laser welding station
Assembling: 6 "gray" rooms and one clean room (ISO 5)
Cleaning: several precision cleaning machines (vapor phase, automatic ultrasound and detergent line), a chemical section for miscellaneous acid attacks and electropolishing 
Testing: RF measurements with network analyzers, 9 He leak-testing machines, 3D control (4 Tridim) and electric tests, and a laboratory for metallurgical analysis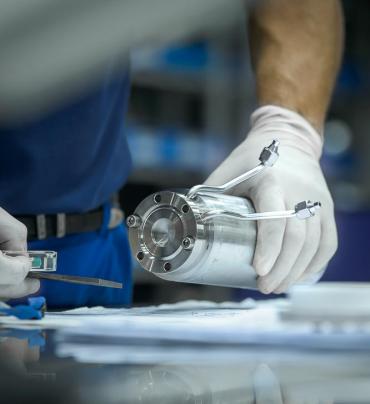 High-Technology Systems
Our systems unit is mainly focused on handling the assembly and production lines, as well as the product testing inside our own bunker, at our main facility. There are two product lines: ORIATRON linacs, for NDT inspection and radiotherapy, and iMiGiNE, for the automated production of radiotracers.
As well as supervising the design and manufacture of these systems, the team provides a proper maintenance of the machines through a hotline, ensuring excellent service at all times.
See dedicated pages for more information.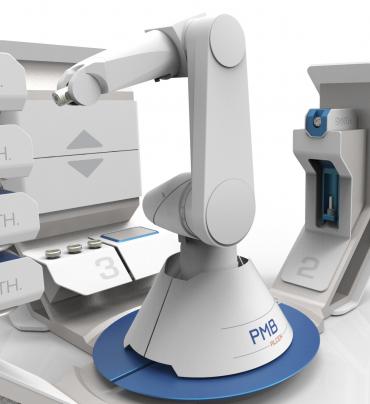 Quality, Continuous Improvement and Lean Management
Under the certification of ISO 9001:2015, this team ensures the best quality level for our customers, and manages continuous improvement and lean management programs.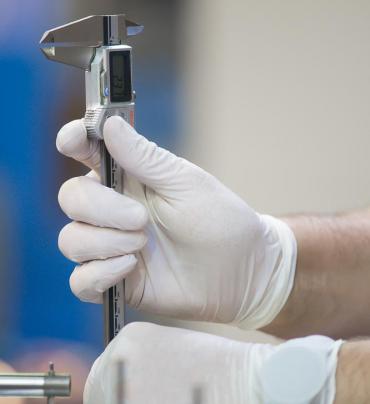 Business Support Functions
In addition to crucial engineering roles, PMB has a set of business functions departments such as Human Resources, Finance & Accounting, Sales & Marketing and Plant Management. These support roles play an important part in our company's operational and strategic functioning, allowing us to deliver the highest quality service to our clients.